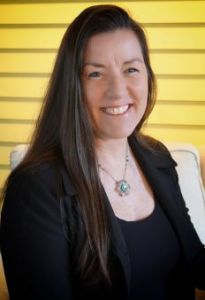 Christine Hoffer
Christine joined NY-GEO in July of 2022.  Prior to joining NY-GEO Christine was the Chief Operating Officer for the New York State Tourism Industry Association and an Association Manager with the Association Development Group.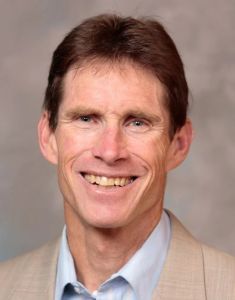 John "JR" Rath
JR is currently working on issues in the Hudson Valley and downstate area as well as workforce development. A native of Lancaster, N.Y. , in recent years JR had lived in Dallas, TX, where he had taken on leadership roles with local, state and national environmental/political campaigns including water conservation, solid waste management/recycling, citizen led air quality advocacy and opposition to a nuclear waste depository. JR was chair of the Dallas Sierra Club, Downwinders at Risk and Keep Grapevine (TX) Beautiful and also was highlighted by the Dallas Morning News for his 40 mile round trip bicycle commute to/from work over a 20 year period.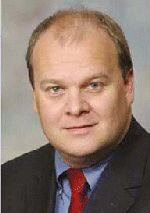 Jens Ponikau, Board President
Jens is the co-owner of Buffalo Geothermal Heating, a geo design and installation firm that installs between 90-100 systems per year in Western NY. He is an International Ground Source Heat Pump Association (IGSHPA) accredited geothermal installer and geoexchange designer with a doctoral degree from the University of Hamburg, Germany. Before moving to WNY and helping to found Buffalo Geothermal in 2008, he had installed 120 geosystems in Germany - his native land. Jens regularly gives seminars and public presentations on geothermal technology.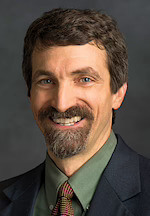 John Ciovacco, CGD, CGI , Immediate Past President
John is the President of Aztech Geothermal, LLC, a design-build contractor of innovative building energy systems based in Ballston Spa, NY. He is a resource to building owners, construction companies, engineers, architects and investors regarding the latest renewable and energy efficiency technologies, government incentives and financing options. John is an AEE Certified GeoExchange Designer (CGD), IGSHPA Certified Geothermal Inspector (CGI), IGSHPA Accredited Installer (AI), a Building Performance Institute (BPI) Certified Contractor, and a Certified Green Professional with the NAHB. He has a B.S. in Mechanical Engineering from Union College.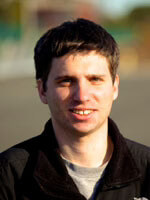 Zachary Fink, Vice President
Zach is the lead Geothermal Designer for ZBF Geothermal, LLC. At ZBF Geothermal, Zach specializes on high performance geothermal heating and cooling systems. He consults on/ designs and installs projects ranging for 1,500 square foot residential homes to 15 story rental building in New York City. Over the past six years, Zachary Fink, has installed or designed more than 250 geothermal heating and cooling systems. He is an International Ground Source Heat Pump Association (ISGHPA) Accredited Installer.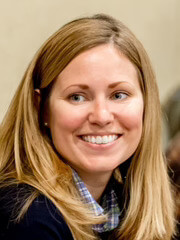 Amanda Schneck, Secretary/Treasurer

Amanda is Senior Territory Manager at WaterFurnace International for the New York and the New England States. She works directly with contractors to grow sales by supporting marketing and training efforts.  Amanda has been involved in the geothermal industry since 2007, where she worked as a contractor in Massachusetts.  She also currently serves on the New England Geothermal Professionals.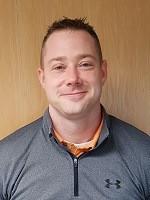 Kevin Moravec
Kevin is president of Barney Moravec, Inc. a company that has developed well over 800 geothermal installations and drilled more than one-half million feet of closed geo-exchange loops. In 2016, Moravec purchased VanHee Heating, and as president, and has overseen the development of the company to be a leading installer of both GSHP and ccASHP. VanHee has installed over 4,000 GSHP systems since 1979. More recently, Moravec helped create the Ground Up Geothermal Alliance of Western New York, an organization that created a standardized methodology of GSHP installation, a custom loop system along with 100% DHW and Variable Capacity 7 series.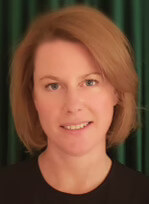 Venetia Lannon
Venetia is Vice President Environment, Health and Safety at Consolidated Edison of New York.  She was formerly the Deputy Secretary for the Environment under Governor Cuomo
from 2016 to 2019, and was the New York City Regional Director of the NYS
Department of Environmental Conservation (DEC) from 2011 to 2016.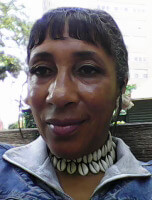 Samara Swanston
Samara  previously worked for the Environmental Protection Agency as a Superfund attorney and her work led to the creation of the Region 2 Environmental Justice Workgroup.  She was the first drafter of all the local enacted legislation requiring the use of renewable energy, including the use of geothermal energy, solar photovoltaic, solar thermal energy and in-conduit hydropower.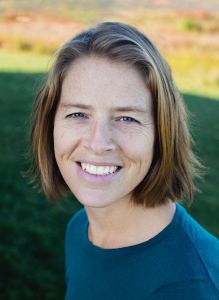 Heather Deese 
Heather is passionate about tackling the root causes of climate change through transitioning our society to clean energy. Heather leads Policy & Regulatory Affairs for Dandelion Energy, the leading residential geothermal company in the Northeast. Heather's career has spanned more than two decades of engaging local partners, industry, governments, and nonprofits in practical problem-solving for the future of our environment and communities. After conducting ocean-going research and developing marine policy early in her career, she transitioned into non-profit community development, and then into renewable energy policy and project development. Heather holds a Ph.D. from the University of Maine, an M.S. from Massachusetts Institute of Technology & Woods Hole Oceanographic Institution, and a B.S. from Georgetown University. In addition to NY-GEO, Heather serves on the boards of the Hurricane Island Center for Science and Leadership and the Georges River Land Trust.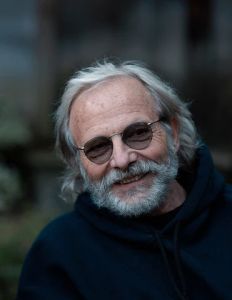 Bill Nowak
Bill's effectiveness as Director of Policy Research on the NY State Senate Environmental Conservation Committee while working for Senator Antoine M. Thompson contributed to the Senator being named 2010 Legislator of the Year by Environmental Advocates of NY and 2010 Solar Legislative Champion by the NY Solar Energy Industries Association.
In 2011 Bill obtained his IGSHPA Accredited Installer Certification. Prior to joining the BOD, Bill was the Executive Director of NY-GEO since its inception in 2014.
Bill Nowak
50 Inwood Place
Buffalo, NY 14209
Phone: (716) 316-7674
bill.nowakcwa@gmail.com