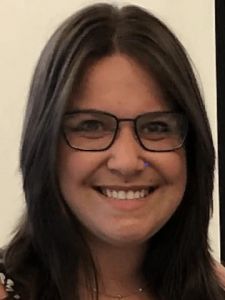 Rachel Carpitella is the Director of the Sustainable Westchester Commercial HeatSmart campaign.
She is a sustainability trailblazer with 15 years' experience developing and implementing climate action for municipalities, schools, and businesses, as well as in training hundreds of community advocates. She also leads the Green Business Partnership's business development through strategic partnerships and sits on Westchester County's Climate Crisis Task Force.
Rachel holds a BS in Environmental Studies; Communication, Culture & Writing from the SUNY College of Environmental Sciences and Forestry.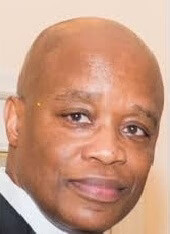 Marvin Church has had an illustrious career in government, banking, transportation, real estate, community development, housing, and energy. He started his career as a banker managing more than $25B real estate portfolio for multiple financial institutions. Marvin had leadership positions in transportation for the Commonwealth of Massachusetts as an Associate Commissioner during construction of the Central Artery Tunnel and as Commissioner of Transportation for Westchester County in New York State.
It was as the Regional Director of New York State Division and Community Renewal (DHCR) that Marvin made his foray into energy. He managed more than $66M of mostly residential development and Weatherization Programs in New York City, Westchester, Suffolk, Nassau, and Rockland Counties.
Marvin continued his energy career as a founding member of Comrie Enterprises, LLC, a consultant firm where he works as a senior energy advisor performing marketing, project financing, and construction management for his clients. He has worked with both NYSERDA and utility programs. Marvin currently serves on several energy boards working to devise solutions in light of Con Edison's Gas Moratorium in Southern Westchester.
Marvin has an BS degree in finance and management from SUNY Albany, and an MBA from Clark Atlanta University.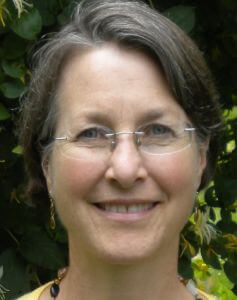 Joanne Coons teaches science at Hudson Valley Community College and is the Capital Region Section Chair for the New York Solar Energy Society (NYSES). NYSES is an organization that encourages the understanding and use of solar energy technologies through public outreach, offers sound technical knowledge and provides a forum to address critical regional and state issues relating to solar energy solutions. NYSES addresses the energy usage of all segments of society by increasing awareness of the benefits of renewables, including geothermal heat pump technology.
Joanne, and her husband Paul, earned GreenBuilder Magazine's 2012 Overall Grand Winner Green Home of the Year Award by transforming their once-dilapidated house into a net-zero-plus energy efficient home. The project also qualified for LEED Platinum and NAHB's NGBS Emerald level certifications.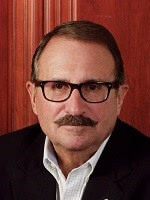 John (Jack) P. DiEnna Jr, the Executive Director and Founder of the Geothermal National & International Initiative (GEO-NII), is a business development and marketing professional with over forty years' combined experience in the electric utility and the renewable energy industries.
He is a nationally recognized authority on all aspects of renewable technology and specifically on GHPs. This proficiency includes marketing, creative financing and the resulting positive economic and environmental impact that can be derived from the use of GHP systems and other renewable technologies. His expertise is internationally acknowledged as a valued resource by not only the renewable and GHP industry but also by both national and international government officials, trade allies and all major market segment associations promoting GHP technology.
Jack is on the Board of Directors of IGSHPA and has been awarded the title of Ambassador for the Association. He was the driving force in the creation and development of the Certified GeoExchange Designer (CGD) certification, a training program for design professionals in GHP technology, which has become the gold standard both nationally and internationally.
He is a member of the American/Canadian Bi National GHP Standards Committee and a founding member of the NY-GEO.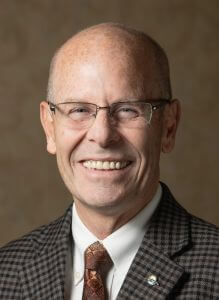 Jay Egg formed EggGeothermal in 1990 to provide geothermal HVAC systems and consultation services for a variety of public and private clients. He is a technical advisor to the New York State Energy Research and Development Authority (NYSERDA), and the State University of New York (SUNY).
An author and ndustry spokesman for renewable energy, Jay is also a curriculum writer/facilitator for various governments and professional agencies and provides professional continuing education training.
Jay is a member of select Mechanical Advocacy Committees, voting technical committee member for the Uniform Solar Energy & Hydronics Technical & the Uniform Mechanical Code Committee (2021 & 2024) for the International Association of Plumbing and Mechanical Professionals (IAPMO).He is also chairman of the Legionella Cooling Tower Task Group and Chairman of the A2L Task group for the 2024 UMC.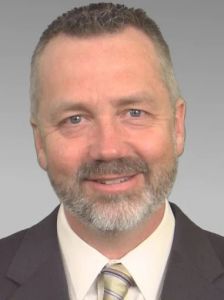 Robert Jensen is the founder of Agreenability, a company devoted to the development and sales of high-efficiency ground loop heat exchangers for geothermal heat pumps since 2010.
During his time at Agreenability, Rob has become an expert in the technology of high efficiency ground loops and their application as well as how to best utilize high-efficiency heat exchangers. Much of his time is spent designing loop fields as well as educating engineers, contractors and drillers in the utilization of high-efficiency ground loops.
Rob has spent much of his career in business operations, the early part of which was in the HDPE pipe industry. He has held various leadership positions of President, Director and Chairman of the Board of Directors for various companies.
Rob holds degrees in Physics and Mechanical Engineering. He is an NACD certified director and has demonstrated expertise in corporate governance, business management, private corporate finance, operations, strategic planning, sales, and marketing.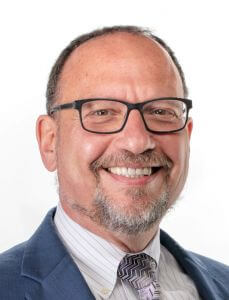 Ron Kamen is the Founder & CEO of EarthKind Energy Consulting. It is a 20-year-old consulting firm that represents businesses, governments, communities and non-profits in clean energy transformations annually saving clients hundreds of millions of dollars - and eliminating megatons of carbon.
Ron is also the Host of the AWESome EarthKind Podcast, which inspires and empowers people with the knowledge of how the Forces of Nature (Air, Water, Earth, Sun, and YOU) – can make the world a better place, and save you money.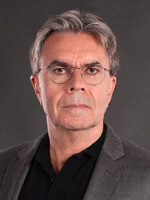 Joe Parsons has worked in the renewables and environment industry for over 40 years. With a focused expertise on geothermal heat pumps, Joe brought his knowledge and skills to ClimateMaster, as Residential Product Manager where he is responsible for both product planning and product marketing.
Prior to his move to ClimateMaster, Joe was president and CEO of EarthLinked Technologies. Throughout his career he has remained active in geothermal industry related activities and was a founding member of NY-GEO. In 2014 he was elected to the Geothermal Exchange Organization (GEO) board of directors and served as its chairman from 2016-2018. He has served as an AHRI Product Section chair and board member as well as chairing ASHRAE standards committee SPC 194. Joe became a director of the California Geothermal Heat Pump Association in 2014 and currently serves as its Treasurer.
Joe enjoys playing and collecting guitars, woodworking and spending time working out. He lives in Mustang, Oklahoma with his wife Diane and their two cats, Mocha and Vespa.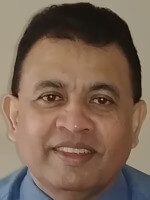 Ravi Patraju is the Associate Executive Director of New Jersey Corporation for Advanced Technology (NJCAT). He is responsible for collaborating with state government, academia, and industry to advance clean energy and environmental technologies that satisfy regulatory standards and result in economic growth.
Currently, Ravi is leading a collaborative effort with academia and heat pump HVAC companies to partner with New Jersey State agencies to establish an electric heat pump systems HVAC program that will result in the increase of energy efficiency, reduction of greenhouse gas emissions, and lower heating/cooling energy costs to residents and businesses in the state.
Prior to joining NJCAT, he spent 25+ years with the New Jersey Department of Environmental Protection working on performance evaluation of innovative energy and environmental technologies. He served as team leader for multi-state working groups and inter-agency committees that were tasked with advancing clean power generation and water treatment technologies to satisfy the State's air and water quality standards.
Ravi's background is in engineering.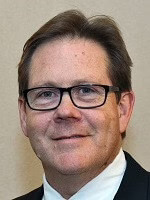 John Rhyner has over 23 years of experience in the commercial geothermal site assessment and design industry and heads up the geothermal practice at CDM Smith, Inc.  He is a licensed Professional Geologist and LEED accredited professional.
Much of John's focus has been on geologic due diligence, exploring innovative technologies, and commercial, institutional and educational system design and, most recently, multifamily developments and district-scale systems for utilities. John has a long history of advocacy, policy and education related to the transformation and expansion of the geothermal market in the NYC metropolitan area. He has been a trusted resource to NYC City Council, NYC Department of Design & Construction (DDC), and local A/E firms, and was the primary author of the 2013 update of DDC's Geothermal Heat Pump Manual.
John co-founded the Long Island Geothermal Energy Organization and is a founding member of NY-GEO. He is a Past Member of the Urban Green Council Advancing Electrification Advisory Committee and the ACEC-NYC Energy Code Committee, and is a current member of the American/Canadian Bi-National Geothermal Standards Committee and the Sustainable Westchester Commercial Clean Heating and Cooling Roundtable. John earned his BA in Geology from Dartmouth College.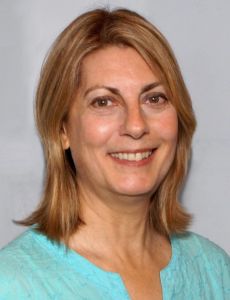 Billii Roberti is the owner of Green Choices Consulting, advising businesses and homeowners on energy efficiency and renewable energy.
She also delivers presentations on geothermal heat pumps at Farmingdale State College and elsewhere. As a professional writer her six-part series, "Why the Solar PV Industry Should Love Geothermal Heat Pumps" was featured in Renewable Energy World.
Billii is a founding member of NY-GEO and a member of the Town of Huntington Advisory Committee on Energy Efficiency, Renewables & Sustainability since 2011. As a member of the Mothers Out Front State Leadership team she has brought the awareness of geothermal systems to climate action groups.
She is a graduate of The Bronx High School of Science, holds a BA and MA in Psychology and received her Accredited Installer training in 2018.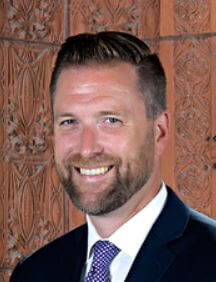 Noah Shaw is Co-Chair of the Renewable Energy Practice at Hodgson Russ LLP, where he represents a broad range of renewable energy and energy efficiency market participants.
Prior to joining Hodgson Russ in September 2019, Noah was General Counsel at the New York State Energy Research and Development Authority. Before joining NYSERDA, Noah was Senior Advisor to the General Counsel at the U.S. Department of Energy, and he began his career at the law firm Mintz Levin, in Boston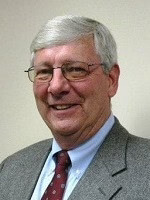 Cary Smith is President/CEO of Sound Geothermal Corporation, a design/solutions firm with projects in 31 states and an IGSHPA Director. Cary is a pioneer in development of hybrid GeoExchange systems and community hybrid systems. He has designed over 20 district and multi-building GX systems.
He is a member of the IGSHPA BOD, Past-Chair ASHRAE TC 6.8 "Geothermal Utilization/Applied Heat Recovery", Chair ASHRAE MTG "Avoided Source Energy Consumption", Chair NGWA Government Affairs Energy/GSHP sub-committee, founding member of Utah AEE, member of the CGD Certification Board, Board representative to the IGSHPA Standards Committee, and Member of IAPMO USEHC Code Technical Committee.
Cary is an IGSHPA Certified Trainer and co-authored the IGSHPA Certified Geothermal Installer course.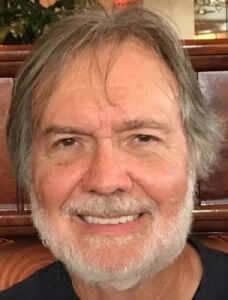 Jim Thomas owns Thomas Geothermal Engineering, LLC, a New Jersey HVACR company. It provides system engineering design, equipment selection, program management, installation supervision, and startup commissioning for their designs.
Jim installed his first geothermal system in 1984. He developed the first ever Geothermal HVAC Systems curriculum for Burlington County College in 2012 under a grant from NASA, and taught the first course offering Spring Semester 2013 as an Adjunct Professor. He also serves as an Expert Witness on geothermal related law cases.
He has been an active member of the International Ground Source Heat Pump Association (IGSHPA), the Renewable Thermal Alliance (RTA) and NY-GEO. He is currently working with the NJ Corporation for Advanced Technology (NJCAT) to promote innovative ground source solutions.
Jim has a a BS in Electrical Engineering from Drexel University, an MS in Systems Engineering from the University of Pennsylvania and a MS in Electronics Engineering from Monmouth University. He holds a NJ Master HVACR and Home Improvement Contractor licenses.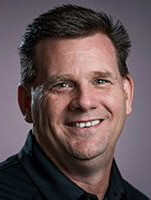 Tim Wright is Vice President of Sales for Enertech Global, LLC. He has been with Enertech Global since 2011. He oversees the company's Customer Solutions, Commercial & Residential Sales departments. He began his career in the geothermal industry in 1988. Tim has been working to inform homeowners, builders, architects, developers & engineers on the technology, along with the HVAC contractors and distributors. Wright currently serves on the board of directors for California GEO Association and the Virginia Geothermal Heat Pump Association. Tim and his family reside in Ringgold, Georgia.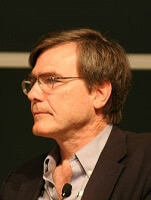 Bob Wyman is an Independent Energy Consultant. As a result of his GHP and renewable energy advocacy, Dandelion Energy (Home Geothermal) was formed. He is currently focused on dramatically increasing the adoption of GHP and other forms of Beneficial Electrification in the US and elsewhere. He also advocates for clean energy solutions in New York City such the elimination of No 6 and No 4 heating oil and the recently passed requirement that GHPs be considered for all new and retrofitted municipal buildings.
Prior to engaging full time with the GHP industry, Bob spent 40+ years in the software industry making significant contributions in the areas of electronic mail, office automation, hypertext, digital rights management, multimedia publishing, and both retrospective and prospective search technologies.