Heat Pumps 101: An Introduction to Heat Pump Technology & Applications
For those who are new to the world of heat pumps for heating, cooling and hot water, this workshop will give you a basic understanding of the technology including how and where it's best applied. For those whose job it is to explain or sell heat pumps, Jay's colorful and compelling presentation will prove to be invaluable.
Presenter: Jay Egg / Egg Geothermal 
Session YouTube Recording
Presentation Deck: Heat Pumps 101 Jay Egg
GeoStar Top Job Presentations

The objective of the GEOSTAR Top Job Competition is to highlight and recognize the incredible talent, creativity and imagination that geothermal system designers and installers are bringing to the market. Additionally, these excellent case studies communicate to those outside the industry the variety of ways that geothermal heat pump technology can be applied. This year's finalists have met the challenge!
Master of Ceremonies:
Joanne Coons

/ NY-GEO Volunteer
Five Top Job Finalists:
Moonshot Farm

/ Jim Thomas

ZEN Building

/ Claire Lukasiewicz

Historic Fitch Tavern

/ Steven Taylor

Pierce Arrow Lofts

/ Johannes Rosemann

Norton Commons

/ Titian Burris

240 Markland

/ Christie Reaves 
Session YouTube Recording
Presentation Deck: 2023 NY-GEO Top Jobs Presentations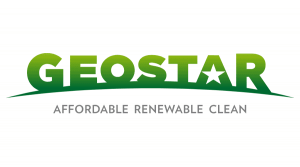 Site Selection for Geothermal Networks

Geothermal networks, combining a number of buildings with either a centralized or distributed renewable thermal energy source, are being evaluated, designed and built with much greater frequency.  So what makes a good geothermal network?  Where should we start and why?  This panel will relay their experience in selecting groups of buildings that address these questions.  
Moderator: 
Joseph Hitt /

NYS Department of Public Service
Panel:
Daniel Flaherty  / CDM Smith

Aaron Schauger /

LaBella Associates

Michell DeWein /

CHA Consulting

Zeyneb Magavi /

HEET
Session YouTube Recording
Presentation Deck: Site Selection for Geothermal Networks
Building Conversion Strategies for Large Buildings in Cold Climates

To achieve New York State's ambitious climate goals over the next 30 years, large-scale adoption of low carbon retrofits of existing buildings is needed on a broad scale. In New York City alone, there are approximately 3 billion square feet of existing commercial office and multifamily buildings, and close to half of New York State's energy-related greenhouse gas emissions come from buildings. This program will highlight NYSERDA's Empire Building Challenge (EBC) which brings together real estate, construction, engineering and design communities to change the status quo surrounding retrofitting tall buildings. We'll hear from stakeholders engaged in the technical and economic feasibility of retrofitting tall buildings to low carbon standards, and generating blueprints so building owners can replicate the solutions across their portfolio of buildings. Specifically, we will speak to the experiences of the team working to decarbonize Whitney Young Manor in Yonkers, NY, part of the EBC project supported by OmniNY and NYSERDA.  
Moderator: 
Jared Rodriguez /

Emergent Urban Concepts 
Panel: 
Abdulla Darrat /

Renewal (CM for OmniNY)

Yazan Mhithawi /

Bright Power 

Miguel Gaspar /

Loring Engineering (MEP engineer)

Rachel Carpitella /

Sustainable Westchester 
Session YouTube Recording
Presentation Deck: Building Conversions Strategies for Large Bldgs in Cold Climates
Designing NYC First Net Zero Development

Arverne East is NYCs first net zero development consisting of 1,650 apartments, retail space, a planned hotel, townhouses, and a brewery.  The project has the first privately owned geothermal ambient loop in NYC as well. Hear how everything from solar carports to passive house to more efficient domestic hot water heat pumps all play a role in achieving net zero. 
Moderator:  
Zach Fink /

ZBF Geothermal
Panel: 
Sara Levenson /

 L&M

Sam Gerber /

CDM Smith

Brian  Urlaub /

Salas O'Brien

Sue Dougherty /

NYSERDA